Veteran Takes Yoyo Trek To Spotlight Consequences Of War
I saw this article in the Outer Banks Voice written by Corinne Saunders and thought you may find it interesting.
Jockey's Ridge State Park marked the first and final steps — and some of the hardest — of an Army veteran's out-and-back, or "yo-yo," of the Mountains-to-Sea Trail.
Michael Boncek has logged about 2,000 miles so far on his journey to raise awareness of the reported American veteran suicide rate and money toward building homes for disabled veterans.
When he embarked from Jockey's Ridge in March, Boncek recalled wearing full winter gear to protect against a biting wind.
That was in sharp contrast to Saturday's 12.5-mile hike from the Cape Hatteras National Seashore with the heat index climbing to 105.
A former Army sergeant with the 3rd Battalion, 187th Infantry Regiment "Iron Rakkasans," Boncek, 40, completed two tours in Iraq and suffers from traumatic brain injury and post-traumatic stress disorder.
The former mine detection specialist said he was exposed to explosions several times during his years of service from 2004 to 2012. His TBI causes him to go temporarily blind in his left eye two to three times a week, he said.
The Outer Banks portion of the Mountains-to-Sea Trail is the most difficult, as "the desert climate 
 triggers your PTSD," he said.
After reaching the top of the highest dune at Jockey's Ridge on Saturday, Boncek announced he'd be turning around and hiking back across the entire state on the trail again.
"I didn't feel like I fulfilled the mission," he said, explaining that he encountered "a lot of struggles" to get public awareness of his "Walk by Faith" endeavor at first.
"We have a lot of momentum now," he said, and he plans to continue walking until he feels compelled to stop.
"This is completely the doing of my wife. I just walk."
His tank-top features a picture of a hiker saying, "You Are Not Alone" and "Walk by Faith."
"Walk by Faith" comes from a Bible verse in 2 Corinthians, his wife Wendy Boncek, 40, said. Their journey as a couple dealing with his TBI and PTSD, as well as this physical hike, is like taking steps along a boardwalk where the next board only appears as they put a foot down, she said.
Michael Boncek's decision to hike the trail back across the state to Clingmans Dome on the Tennessee-North Carolina state line was a recent one: "He just sprung this on me last Friday," Wendy Boncek said.
The Bonceks live in Hollister, which is in Halifax County.
The journey has been "a family effort," she noted, and one they have financed themselves, "so every penny (donated) goes toward the cause."
"Walk by Faith" has raised about $15,000 so far for the Nine Line Foundation, a nonprofit that assists wounded veterans. Its current project is building a handicapped-accessible home free of charge to a veteran named Aaron Causey, who is a double amputee, Wendy Boncek said. The name refers to a call requesting an emergency medevac.
Walk by Faith's fund-raising goal is $20,000, and they have both a website and a Facebook page with directions on how to donate.
Michael Boncek plans to be back at Clingmans Dome within three months to beat the snow in the mountains. His "yo-yo" of the trail took slightly more than five months.
He'll be the first male hiker to complete the trail three times, which he and fellow hiker Kimberly Brookshire are calling a "triple-step" for lack of an official term for the feat.
Brookshire, 32, teared up as they reached the Jockey's Ridge entrance. This 1,000-mile trek was her first hike ever, she explained with a smile. She embraced Wendy Boncek, thanking her for her support.
A Taylorsville native now living in Charlotte, Brookshire said she worked in the fashion industry for years.
"I wore pretty dresses and high heels," she said, noting that she wanted to try something different, just to see if she could do it and because she "needed a little adventure."
Brookshire had read about Michael Boncek on the Mountains-to-Sea Trail website and figured she'd see him on the trail when he caught up to her, as she called herself a slow walker and said he's a fast walker.
After meeting him, "I jokingly said, 'See you later,' " Brookshire recalled, not knowing they'd end up hiking most of the trail together.
"He's doing it for all the right reasons," she said. The more she learned about him and his walk, the more intrigued she was.
"It was nice to have company," Brookshire added; and when he asked her to hike with him, she readily agreed.
Brookshire, who began her hike at Clingmans Dome on May 1, will also hike back to Clingmans Dome with Boncek.
The most difficult aspect of the hike was simply getting out and doing it, she said. She pointed out how many people have "bucket list-type stuff" they never actually accomplish.
Brookshire's mother, Carmen Brookshire, greeted her daughter with a gift of a handmade Mountains-to-Sea Trail painting, and said "it's amazing" what her daughter has done and is doing.
She was among about 20 supporters, including family members, friends and veterans, who cheered on the hikers as they reached the top of the East Coast's tallest sand dune.
Terry Sharpe, a Vietnam veteran, was among the group.
Known as "the walking Marine," Sharpe, 66, hikes 300 miles each June from Summerfield to Washington, D.C., to raise awareness about veteran suicides.
"He's just a little more radical than I am," Sharpe said of Boncek.
Using data from the Department of Veteran Affairs' 2012 Suicide Data Report, Sharpe and Boncek both cite the estimated figure that 22 American veterans commit suicide every day.
The report itself notes the limitations of its data, citing among other reasons, the fact it included information from just 21 states.
Whatever the exact figure, veterans do continue to commit suicide.
A tassel made of strips of red and white cloth, each with the name of a former service member who has taken his or her own life, is attached to the top of Boncek's hiking pole.
Sharpe passed the tassel to him in June, Wendy Boncek said, and just since that time, her husband has had to add names to it.
"Unfortunately, two weeks ago, he had to add one of his own guys to it," she said, meaning the man had been in Michael Boncek's battalion under his command.
"That one hit him pretty hard," she said.
Sharpe said he has been accompanied on his recent hikes to D.C. by a man named Ken Wilson, who lost his 26-year-old son, a former service member, to suicide two and a half years ago.
Sharpe said he hosted Boncek and Brookshire for about four days when they were hiking in the Hanging Rock area. He would pick them up at the end of the day and bring them to his home to stay the night.
Boncek said there were many such "trail angels" along the way, including his own mother.
The Mountains-to-Sea Trail lacks "adequate places to camp," and has dedicated campsites that are frequently 45 to 60 miles apart, Boncek said; in other words, not a hikeable distance in a day.
The most he said he could hike per day is 28 miles, and his average day's hike is 20 miles.
The Mountains-to-Sea Trail includes three ferry rides, North Carolina's tallest sand dune and its highest mountain, Mt. Mitchell, according to the trail's website.
Clingsmans Dome is the third-highest peak in the state and is the highest in Tennessee, according to the National Park Service's website.
Boncek said he started his hike in the winter, saw spring arrive, then went back to winter as he reached the mountains in the western part of the state.
The trail splits with three options in the eastern part of the state. He and Brookshire tried kayaking the Neuse River, which is one of the options; but the water was too low and they ended up walking the route, passing by Wake Forest, Wilson and New Bern instead.
They took the Cedar Island ferry to Ocracoke Island on Aug. 8, Wendy Boncek said.
For more information about Michael Boncek's hike, visit www.walkbyfaith.today or www.facebook.com/walkbyfaith3187.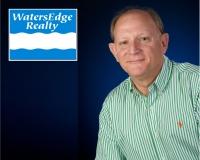 Author:
Alex Argiroff
Phone:
252-202-8148
Dated:
August 15th 2016
Views:
302
About Alex: With a degree in Marine Biology Alex has always been drawn to the ocean and so it was no surprise wh...