October 2016 Status Report
At the beginning of each month we get a status report that shows how the local real estate market is doing compared to previous years. Here are some key highlights from the October Status Report.
Summary
· Overall – Sales for the month of November show little change in that the number of units sold (1923 vs 1921 units). There has been some improvement in the total sales volume (up 4%) and the median sale price is also up (4%). Overall, inventory is down 13%.

See the details below:
· Residential Sales
· For the year, residential unit sales are down 2% but condominium sales have been exceptional with sales up 21 % (147 vs 121 units) and total volume sold up 27%. Average sale price on condominiums is also up 5%. Single Family detached homes have not done as well with unit sales down by 3% (1256 vs 1289 units); however, average sale price is up 3% so maybe sales are looking up.
· Inventory – Residential inventory is down 9% and continues to decline. With only 1621 units listed for sale this is the lowest number of available units since January 2016 and the lowest October inventory in more than 10 years.
· Land Sales – Land sales appear to be holding their own with unit sales up 5%, total volume sold is up 14% and average sale price is up 7%. Land inventory is down 20% (852 vs 1064 units) – the lowest inventory in more than 10 years.
· Distressed Properties –
· Short sales – For the second month in a row, only one short sale listing was sold.
· Bank Owned – The number of bank owned listings sold this year is down 28% (64 vs 89 units).
As far as specific areas go, here is a little break down:
Corolla – residential unit sales increased, however the median sale price dropped 13%
Duck – unit sales went up, but pricing decreased by 1%
Southern Shores – unit sales increased by 7, and prices increased 11%
Kitty Hawk – unit sales increased but pricing dropped 1%
Colington – reported data is a month behind. September sales increased, but pricing dropped
Kill Devil Hills – unit sales stayed the same, however pricing increased 13%
Nags Head – residential unit sales went down, and pricing went up 6%
Hatteras Island – unit sales decreased by half, but pricing increased 1%
Roanoke Island – unit sales went down, however prices increased by 7%
Currituck Mainland – unit sales decreased, and prices went up 8%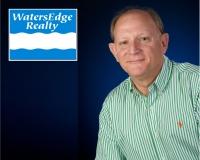 Author:
Alex Argiroff
Phone:
252-202-8148
Dated:
November 15th 2016
Views:
380
About Alex: With a degree in Marine Biology Alex has always been drawn to the ocean and so it was no surprise wh...