Jennettes Pier Has Drawn 3 Million Visitors Since 2011 Opening
This article is shared from The Outer Banks Voice.
By Ed Beckley

(Ed Beckley photos)
Jennette's Pier in Nags Head has attracted more than three million visitors since opening in 2011, was responsible for several million dollars in visitor spending and even got a facelift inside at the gift shop.
Site Director Mike Remige presented an update on the pier to Nags Head commissioner earlier this year.
Operationally, Remige said, the pier supports 64 full-time jobs annually, generates more than $5.25 million in economic output, and attributed almost $11 million in offsite visitor spending annually.
Pier staff began collecting a $2 walk-on fee in 2014 after receiving only donations in its first few years of existence. The fees generally collected off-season in spring and fall were less than the prior year's donations. However, summer fees outweighed the previous year's donations, and the net annual difference was just over $4,000 with fees topping donations.
Within the building itself, pier administrators added audio-visual equipment for the benefit of visitors, demolished one of the fish tanks and added an attractive windowed wall separating the gift shop from the main hall and front desk. A new aquarium is planned for construction this year.
From an exhibits standpoint, Remige said the pier partnered with the UNC Coastal Studies Institute, OBXLiveSurf.com and Surfline.com/FishTrack.com to set up web cams on pier activities that online visitors could enjoy from the comfort of their homes.
And related to education and research, several meteorological and oceanographic studies took place in conjunction with the UNC Coastal Studies Institute, including testing prototype ocean and wave energy devices. Remige said the fundamental objective was to test and assess the practicality of methods to extract energy from Outer Banks Waves.
He said education to inspire appreciation and conservation of North Carolina's aquatic environment is at the core of the pier's mission, and the site is a destination for many schools year over year. It serves as a site for science, technology, engineering and math curricula for educators and students, alike. It has its own education department, offering many programs, such as advanced fishing and school group wind, solar and plankton studies. He said 51 school groups, with approximately 4,500 students, are scheduled for programming this spring. He said there were 16,100 school student visits since opening in 2011.
As an event site, he said, the pier hosted popular national, regional and local attractions, such as the WRV Outer Banks Pro presented by Hurley, the Eastern Surfing Association Championships and Surfing for Autism, and supported obstacle and running events, such as Outer Banks Sporting Events' Storm the Beach. New events, including an earth fair and a sand soccer tournament, will take place in 2015.
As a rental facility, the site was home to 62 weddings, 19 conferences/meetings, 14 receptions/socials, four dances/concerts, three expos, and one memorial service.
Remige said rental event spending in Dare County directly attributable to the pier exceeds $2 million annually and has a financial impact on as many as 50 local vendors.
He said, The Knot, "the nation's premier wedding resource, has recognized Jennette's Pier as a 2015 'Best of Weddings' pick."
Finally, for some, the pier is all about the obvious — the fishing. And since 2011 there were 112,204 fishing admissions, 1,030 fishing programs and 16,475 people who attended pier fishing programs.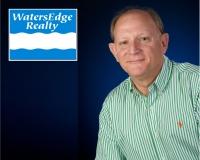 Author:
Alex Argiroff
Phone:
252-202-8148
Dated:
April 4th 2015
Views:
572
About Alex: With a degree in Marine Biology Alex has always been drawn to the ocean and so it was no surprise wh...