Homeowners Associations Good Or Bad
By Trulia |
If you buy a condo or a home in a planned community, chances are it will be subject to the rules and regulations of a Homeowners' Association (HOA). HOAs can be a benefit and a foil for homeowners. Read this guide to figure out if you'd enjoy living with an HOA:
HOA pluses
The covenants, conditions and restrictions of an HOA are designed to protect the value of your home, maintain order in your community and your enjoyment of it. An HOA might prevent your neighbor from erecting an unsightly fountain in his front yard, parking his used vehicles on his lawn or having a pet.
Homes in HOA-governed communities are generally well maintained.
An HOA will see to the maintenance of the common areas of your community or development -- the front lobby and the pool, or the drive leading into your development.
Homeowners in HOA communities often have the shared use of pools and party facilities that are maintained by the association. Think "private pool" without the work.
If you have a dispute with a neighbor over the use or look of his or her property or his barking dog, you can take the matter to the homeowners' association for intervention.
HOA dues may pay for shared services like security, trash pickup, lawn maintenance, and snow removal. (Think of Saturdays by the pool instead of mowing the lawn.)
The HOA may sponsor community events and get-togethers.
HOA minuses
Membership is mandatory for all homeowners in an HOA community.
You must pay HOA membership dues. These dues may increase -- before moving into such a community, you should find out when payments are due, what they cover, what they don't cover and how likely they are to rise.
You may have less say in how you can change the appearance of your home. Your HOA may have a regulation against fencing your backyard, installing a pool or painting your front door red. It may even restrict when you can water and cut your lawn.
An HOA might not allow pets.
If the community is an age-restricted community, the homeowners' association might not allow people under a certain age to reside with you or to move into your home.
Homeowners looking to rent out their residence may not be able to do so under HOA rules.
If you don't meet an HOA's requirements -- say, if you do paint that door red or get a German shepherd -- the HOA can levy a fine.
If you don't pay your HOA dues or fines -- the HOA may even try to foreclose on your home.
At times, there have been charges of unscrupulous behavior against HOAs. Check to see if there is any litigation pending against the HOA and check its financials as well as its recent assessments (for community fixes or upgrades).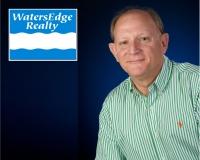 Author:
Alex Argiroff
Phone:
252-202-8148
Dated:
April 16th 2015
Views:
1,000
About Alex: With a degree in Marine Biology Alex has always been drawn to the ocean and so it was no surprise wh...