Fishermen Can Soon Be Recognized For Releasing Large Bluefish
This article written on May 7th for the Outer Banks Voice is sure to perk the interest of any of the fishermen that enjoy dropping a line in the waters off of our island!
The N.C. Division of Marine Fisheries' Saltwater Fishing Tournament, known commonly as the Citation Program, will add a bluefish release category beginning May 15.
Anglers can receive a certificate for the release of a bluefish that measures 34 inches or longer.
Currently, citations are given only to anglers who catch and keep a bluefish that weighs at least 15 pounds.
The new release category brings the total number of release species in the program to 20. The release category is meant to encourage anglers to practice catch and release, according to a NCDMF news release.
The Saltwater Fishing Tournament recognizes exceptional catches of North Carolina's most popular sport fish.
The tournament runs from Jan. 1 to Dec. 31 each year and is open to any angler, except those who captain or work on a for-hire vessel or those who sell their fish.
To qualify for a citation, the fish must be caught on hook and line, landed without the use of electric or hydraulic equipment and meet the program size requirements.
Landed fish must be weighed at an official weigh station and then recorded on an official application form.
For released fish, the angler or mate must touch the fish or the leader, measure the fish and release it, then the angler and a witness must fill out and sign an application at an official weigh station.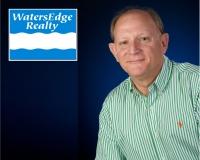 Author:
Alex Argiroff
Phone:
252-202-8148
Dated:
May 15th 2017
Views:
571
About Alex: With a degree in Marine Biology Alex has always been drawn to the ocean and so it was no surprise wh...