All In The Family Wildlife In Bronze At North Carolina Aquarium
I saw this article submitted to the Outer Banks Voice and thought it may be of interest to any art lovers.
In celebration of its 40th anniversary, the North Carolina Aquarium on Roanoke Island has spent the year redesigning its permanent exhibits. An added birthday treat is "All in the Family," a temporary display of bronzes by renowned father-and-son wildlife sculptors William and David Turner.
The Turners are probably best known for their sculptures of giant bronze spadefish installed above pools at all three North Carolina aquariums.
These iconic installations were executed in 1999 at the request of the N.C. Aquarium Society and were based on the system's well-known logo. But the Turners first joined the Aquarium's extended family in the 1980s, when they began executing commissions for the Virginia Aquarium and met Maylon White, now the director at the Roanoke Island Aquarium.
"I was impressed by how the Turners were able to capture their subjects in such realistic detail," White said. "Studying a Turner sculpture is the next best thing to having a real animal in front of you. An added bonus is that the sculptures don't bite."
The spadefish sculptures have become attractions in their own right. On Roanoke Island, the installation is also the focus of an October tradition, as Aquarium employees wade in to dress the fish in elaborate Halloween masks for the Trick or Treat Under the Sea event.
Curated by the Turners themselves, "All in the Family," incorporates that famous spadefish, of course. Complementing this hefty, floor-standing specimen are 19 other pieces, from a graceful willet to a life-size otter on loan from David's daughter.
A native of Virginia's Eastern Shore, Dr. William Turner followed a roundabout course to international acclaim. He grew up fishing, hunting, and exploring the region where his ancestors settled nearly 400 years ago. When a retired exhibit preparator from the American Museum of Natural History steered him toward sculpture, Turner found his calling. It remained a sideline for decades, however, as he built boats, dabbled in taxidermy, studied anthropology, taught school, served in the U.S. Navy and became a practicing dentist.
Turner's middle son, David, took a more direct route. He began making clay figures at age 6, and was an accomplished sculptor by the time he graduated with a biology degree from the College of William and Mary. He was working at the Naval Medical Center in Bethesda, Md. when his father made him an offer he couldn't refuse, asking him and eldest son William to work with him in a newly renovated gallery and studio space.
Although Turner used the foundry in his barn to cast many fine bronzes, such as an eagle for the Charles A. Lindbergh Historic Site, by 1983 his projects had outgrown his space and his off hours. He began converting a defunct restaurant into the state-of-the-art facility where he, David, and William would work as a team. Eventually, son William would go into dentistry. David stuck with sculpture.
The Turners have since collaborated on hundreds of limited-edition bronzes and public and private commissions. Their work is displayed in countless places, from the Eastern Shore SPCA to the National Zoo in Washington, D.C. Their creative enterprise has expanded to fill 11 buildings and has sometimes employed more than 20 people.
Pieces by Turner's grandchildren and other local artists are increasingly common in the aquarium's 4,000-square-foot gallery. When he's not working on new sculptures, Turner paints, writes books about the Chesapeake Bay region, and continues to build boats. David conducts workshops for fellow sculptors, attends shows and conferences, and handles much of the business side of the operation.
"All in the Family" will be on view in the Nautilus Gallery at the NC Aquarium on Roanoke Island through the end of 2016.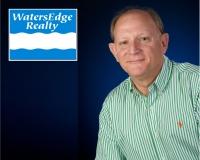 Author:
Alex Argiroff
Phone:
252-202-8148
Dated:
November 7th 2016
Views:
271
About Alex: With a degree in Marine Biology Alex has always been drawn to the ocean and so it was no surprise wh...