A Wild Day All Around The Island
Here are two stories taken from the Outer Banks Voice to show an example of the wildlife that can pop up around here at any time.
Small Black Bear Roams Alongside Currituck Middle School
It was an exciting end to the first day of June at Currituck Middle and High schools, as a small black bear was spotted walking along the southern edge of the campus in Barco.
The bear, estimated at 45 pounds, was first spotted outside the Currituck Library along U.S. 158 around 2 p.m.
It likely crossed from the thick woodland ofGreatSwamp on the other side of Caratoke Highway, which includesNorth River Game Lands, the largest black bear sanctuary in the state.
It then walked along the thin tree line that stands on the southern border of the school property.
The bear ran around the gate at the CCMS entrance.
Currituck County Sheriff's Office deputies and Animal Control watched the bear until it entered the woods between the back of the campus and Coinjock Bay.
Black bears are a common sight throughout Currituck County, and there was no threat to students.
The middle school movedbus loading to the front of the school as a precaution, but students from both the middle and high school were released on schedule.
Humpback Whale Frees Itself After Grounding Off Duck
A humpback whale was able to swim away Wednesday morning after grounding for nearly two hours off the Ocean Crest Way beach access in Duck.
Denise Walsh, director of public information, marketing and events for the Town of Duck, said the cetacean was spotted in the surf near the Southern Shores town line around 10:30 a.m., and freed itself at 12:12 pm.
"It was a great feeling to see the whale break free of the sandbar and rejoin the two whales sighted off shore waiting during the ordeal," Walsh said.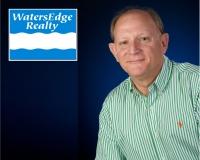 Author:
Alex Argiroff
Phone:
252-202-8148
Dated:
June 2nd 2016
Views:
182
About Alex: With a degree in Marine Biology Alex has always been drawn to the ocean and so it was no surprise wh...